United Airlines

As Guam's hometown airline and the official airline of the United Airlines Guam Marathon 2018, United Airlines invites race participants to take advantage of a special airline offer. United is proud to have the world's most comprehensive route network, with United Airlines and United Express operating more than 4,500 flights a day to 338 airports across five continents.
Traveling from the U.S. to Guam for the first time?
United offers convenient daily nonstop flights from Honolulu and Tokyo to Guam. United flies from seven hubs in the U.S. located in Los Angeles, San Francisco, Denver, Chicago, Washington, D.C., New York/Newark and Houston to Honolulu or Tokyo (Narita). Enjoy smooth same day connection to Guam via Tokyo (Narita) or Honolulu every day. Book a flight today at united.com.
Pacific Islands Club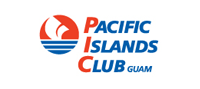 210 Pale San Vitores Road
P.O. Box 9370 Tamuning, Guam 96931
Tel: (671) 646-9171
Fax: (671) 648-2474
Email: This email address is being protected from spambots. You need JavaScript enabled to view it.
Website: www.picresorts.com
Hilton Guam & Spa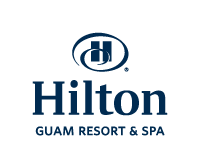 202 Hilton Road, Tumon Bay, Guam 96913
Tel: (671) 646-1835
Fax: (671) 648-6038
Email Address: This email address is being protected from spambots. You need JavaScript enabled to view it.
www.guam.hilton.com
Sheraton
470 Farenholt Ave.
Tamuning, GU 96913
(671) 646-2222
This email address is being protected from spambots. You need JavaScript enabled to view it.
www.sheraton-laguna-guam.com

Hyatt
1155 Pale San Vitores Rd
Tamuning, GU 96913
(671) 647-1234
This email address is being protected from spambots. You need JavaScript enabled to view it.
www.guam.regency.hyatt.com
Nikko
PO Box 12819
Tamuning, GU 96931
(671) 649-8815
This email address is being protected from spambots. You need JavaScript enabled to view it.
www.nikkoguam.com